Mountain House Pouches & #10 Cans, Full Line In-Stock, Call for Details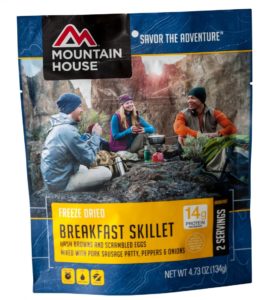 Pouch – Bringing the flavors of your favorite entree meal to the trail, our Pouches are easy to take with you wherever you go.
Pro-Pak – Similar to our Pouches, our Pro-Paks are vacuum sealed to ensure they stay compact at high altitude.
Single-Serving Pouch – Great for trying before buying a #10 Can or for those solo camping trips.
#10 Can – With this large can, you can feed a herd of hungry humans or keep it all to yourself. A must-have for your emergency food supply …
Call or email Liberty Guns to get a complete list of in-stock Mountain House pouches and #10 cans!